(CLOSED)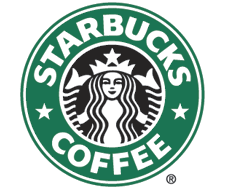 Do you love coffee? How about some free coffee?
Well than you could be in luck and win!! Im hosting a giveaway for one of my followers to win a $10.00 Starbucks Gift Card!!
I know first thing in the morning any regular coffee drinker out there would love to wake up and check out your email and notice you were the winner for Starbucks Gift Card. Hey, I know I would be thrilled. =)
So, if you are interested than read how you can enter below and get those entries in!!!
Mandatory Entry:
Tell me what you favorite type of coffee drink is from Starbucks.
You must also be following my blog GFC for any entries to count!!
Extra Entries:
Sign up to receive updates via email - 1 entry
Tweet about this giveaway on twitter up to 5 times a day! Each tweet must be one hour apart! Be sure to add @MoMo064 in your tweet. Than copy the url and past it as an entry below.
Mention this giveaway on facebook up to 5 times a day. Same rules one hour apart.
Follow my blog via networked blogs - 2 entries
Well there is a few ways for you all to be able to enter for a chance to win some free coffee from Starbucks! I appreciate you all taking the time to visit my blog. I will close this contest on November 1st, 2010. I will announce the winner asap after wards! Good luck to you all!