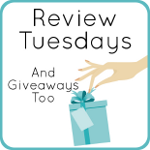 Link-up your giveaway by who can enter!


It is nice to see CAN/US or WW don't you think!



Check out the HOLEYS Critters Clog giveaway!
Link-up any time b/c only expired links are deleted each week!
Do you have a giveaway on your blog? Do you want to enter more giveaways? Come by every Tuesday!